Sale!
Impression Kit
The first step to getting the smile you've always wanted
The EZ SMILE impression kit includes everything you need to get started on your teeth straightening journey from the comfort of your home.
What's included:

Impression Trays

Moulding Putty

Gloves

3D Treatment Plan

Free Postage

Customer Service
EZ SMILE Satisfaction Guarantee
We're so confident in our process that we guarantee that your final result will match your 3D teeth straightening plan.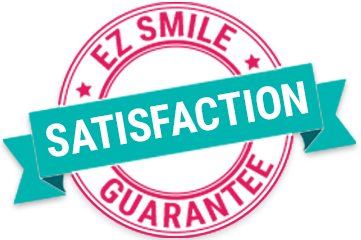 Your treatment plan
After we receive your impressions we'll send you a 3D plan showing how your teeth will gradually move into their final straight position. It's only when you love your plan that you pay $2499 for your aligners.
Not suitable for:
EZ SMILE is not suitable for people under 16 years of age or if you have crowns, veneers, bridges or implants.
How to make your impressions
Get started on a smile you'll love. It will take just 30 minutes to make your impressions at home. Watch this easy to follow video for more instructions.