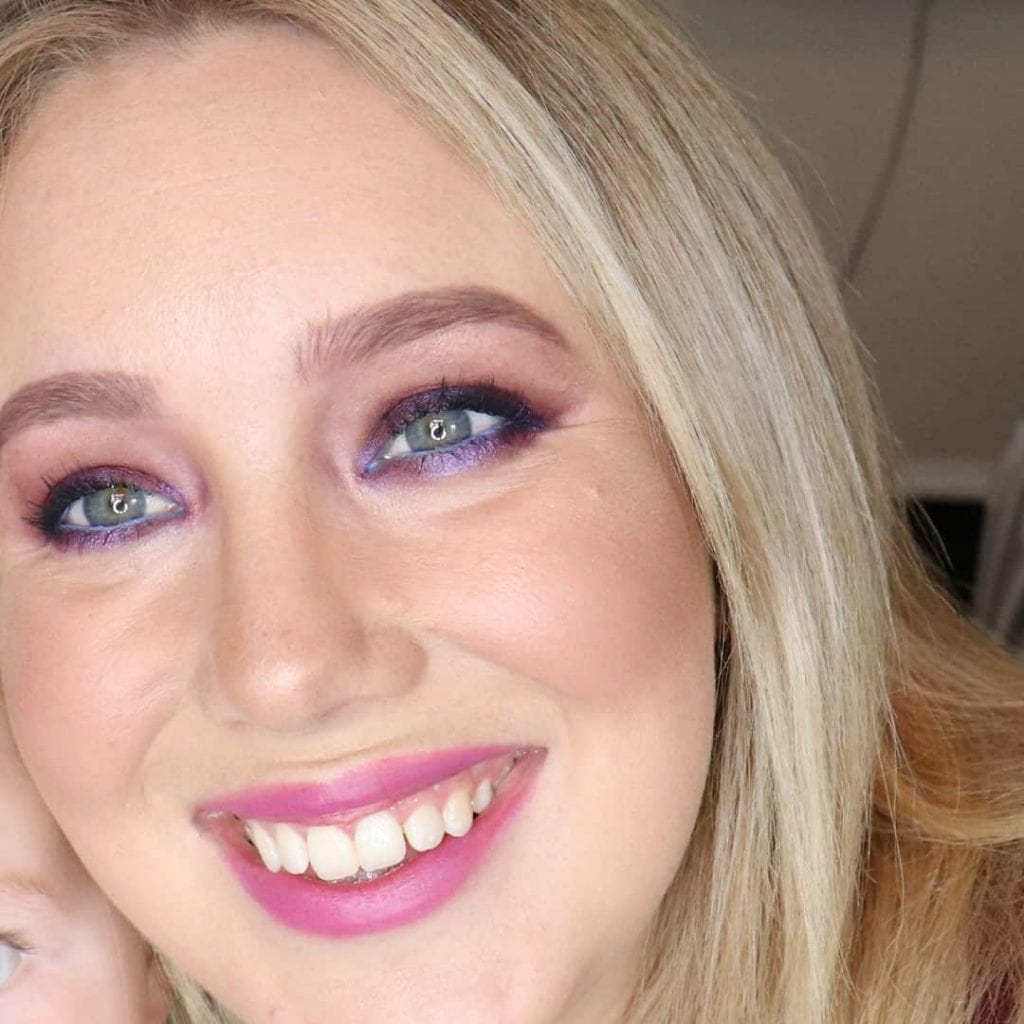 In her own words, Jade Madden grew up with "pretty bad teeth." She was a thumb-sucker from way back, which left her with bucked teeth that required her to have braces and retainers when she was still young. While the treatment worked at the time, she began to have trouble with her retainers in her mid-20s. She then she fell pregnant and things really began to deteriorate.
Like many adults, Jade had wanted to do something about her teeth for quite a while, but cost was always a barrier. "I'd had a consultation (for a different straightening treatment) and the quote came back at around $8,000. I was like… okay… that's really expensive. I couldn't afford that. Thankfully, I came across EZ SMILE."
Jade decided to document her entire EZ Smile journey via social media and the results are there for all to see. "I've been sharing updates on my Instagram." "Before you ask, no, I'm not being paid to promote it (EZ SMILE), these are just my 100% honest thoughts and views about the process and results I've had."
Aside from the money she's been able to save with EZ SMILE – "The cost was less than 70% of other clear aligners"– convenience has been one of the biggest attractions for Jade, especially as a mum with a young daughter living in remote WA mining town of Kalgoorlie. "Having to go to the dentist every fortnight or so, sitting in the chair for ages with a baby or trying to find a babysitter is hard!" she says. "With EZ SMILE there were no trips to the dentist, no appointments, no schedules, nothing like that."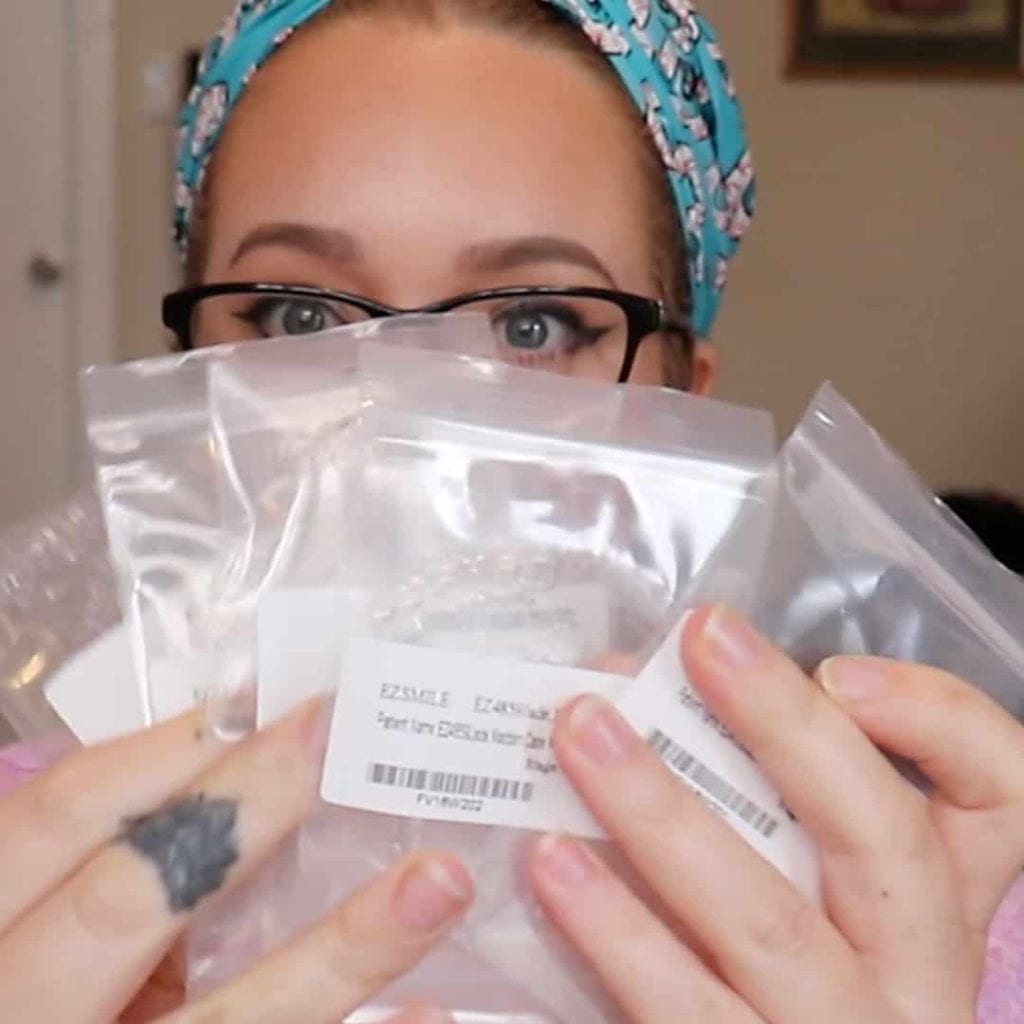 "Basically, you fill in an online form, upload some photos of your teeth and then they send you their impression kit. It has multiple trays, it has putty, it has gloves," Jade explains. "This also includes a personal login to really helpful tutorials and videos showing you exactly how to do it. Honestly, it's incredible. I think it's something that could really, really help a lot of people."
When making your impressions Jade explains "firstly, you need to find which tray works best for your mouth, then you have 60 seconds to mix your putty until there is no marbling and roll it into a sausage that's slightly thicker in the centre. Lastly, press the putty evenly into the trays and make your impressions!"  Jade confesses she thought making her own impressions would be hard but was shocked at how easy it really was.
"So, after the impression was done, I put it in a bag, I posted it back to EZ SMILE, and then within a few weeks, they got back to me saying there is now a video live showing how my teeth are going to move and my final finished results." Jade was so excited by her personalised treatment, "Oh, my gosh, I logged in, I saw my teeth moving, and thought this is freaking incredible!"
"Every two months they sent out my new aligners," she says. "I think I had nine aligners in total. They each came in clearly-labelled little packets, Stage One, Stage Two, Stage Three. It was so incredibly easy. Obviously when you first put them in, they're a little tight. They're not meant to be loose obviously, after all they're changing the shape of your teeth!"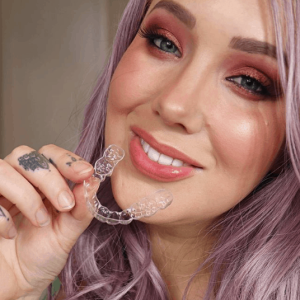 Jade admits it took a little time to get used to talking with her retainers. "You're meant to wear them for around 22 hours a day and, at first, I did have a little bit of a lisp. Obviously, you can take them out when you eat or drink anything other than water. I just kept a few little tray containers handy in my handbag and my car so I could take them out when I needed and then put them back in."
"They're completely clear, completely invisible," she adds. "People can't even tell you're wearing them and, I'm not going to lie, sometimes I forgot too! There were a few times when I forgot to wear them, but I just put them back in and it was fine."
Watch Jade's video below, and you'll see how happy she is with the results. "Just the fact that I don't have these gaps in my teeth anymore! I'm just beyond happy that I could get these results without having to pay $8,000. I know there are so many people out there who'd love to have perfectly straight, gorgeous teeth, but can't afford the prices. That's why EZ SMILE is so good, it cuts out the middle man. You're still getting a great treatment and great results without actually having to pay that high cost. I'm beyond happy, I really am."
This customer received a discount on her treatment to document her journey.
Are you ready to straighten your teeth and achieve the smile you've always dreamed of but could never afford? With EZ SMILE you can do just that for only $2499. It's simple as wearing trays as advised and caring for them properly.