The EZ SMILE teeth straightening process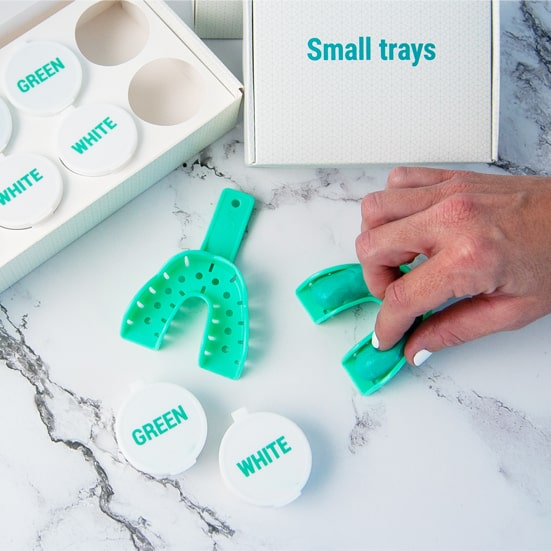 Step 1
We'll create your straightening plan
The experts in our lab will need to take a closer look at your teeth. You can either book a 3D scan at your closest centre, or order an impression kit to make moulds of your teeth from home.

Watch how to make an impression – Video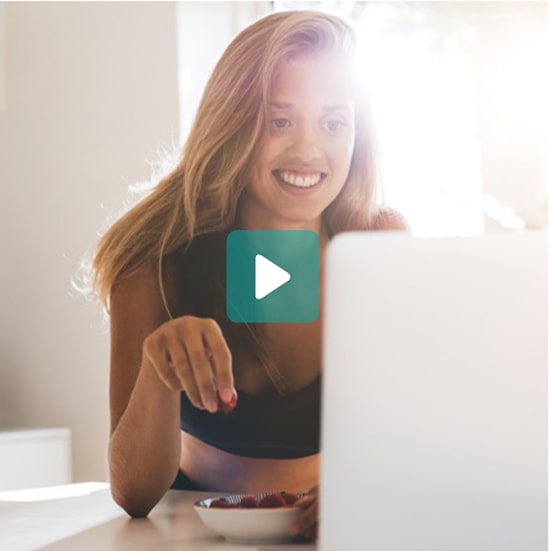 Step 2
Straighten your teeth with clear aligners
You'll receive your personalised 3D teeth straightening plan that shows how your teeth will move and how many sets of clear aligners you'll need to straighten your teeth.
It's only when you love your plan that you pay $2499. There's plenty of payment options to suit your lifestyle. We then manufacture and send the aligners directly to you.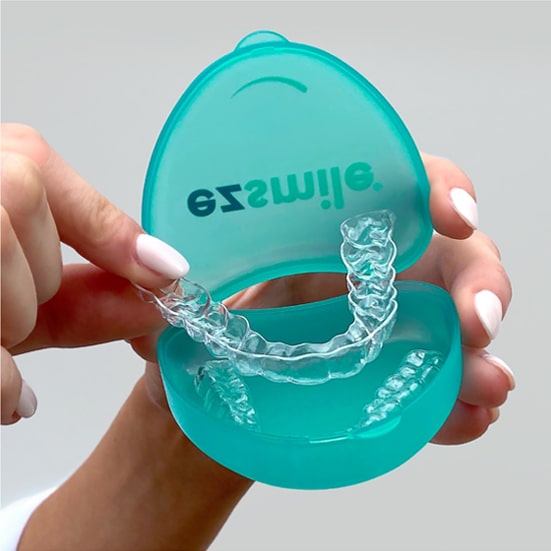 Step 3
Maintain your new smile
As with all teeth straightening processes, once your teeth are straight you'll need to wear retainers at night. The first set is included with your purchase. You can then order additional sets of retainers for $149 from your customer portal.
ORDER MY RETAINERS
Traditional
braces
Conventional
clear aligners
EZ SMILE
clear aligners
Cost
$5,000 + (AUD)
$6,000 + (AUD)
$2,499 (AUD)
3D preview of your smile
Maybe
Yes
Yes
Average Treatment Time
24 months
6-24 months
4-8 months
Removable
No
Yes
Yes
Invisible
No
Maybe
Yes
Regular in person visits
Yes
Yes
No
The EZ SMILE
satisfaction guarantee *
We want you to love the result you get from your EZ SMILE clear aligners.
If you feel the end result doesn't match your 3D plan, we will provide extra aligners
FREE OF CHARGE to ensure you receive the result you paid for.
*You must upload midway photos as well as final photos within 2 weeks of completing the treatment to qualify for free refinement aligners. Then contact us immediately asking us to review. Additional charges may apply if this is not followed or too much time elapses after completion.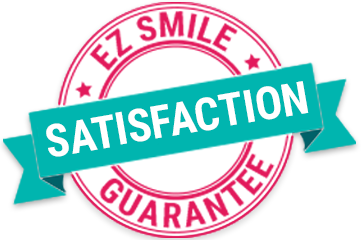 SEE HOW EASY IT REALLY IS!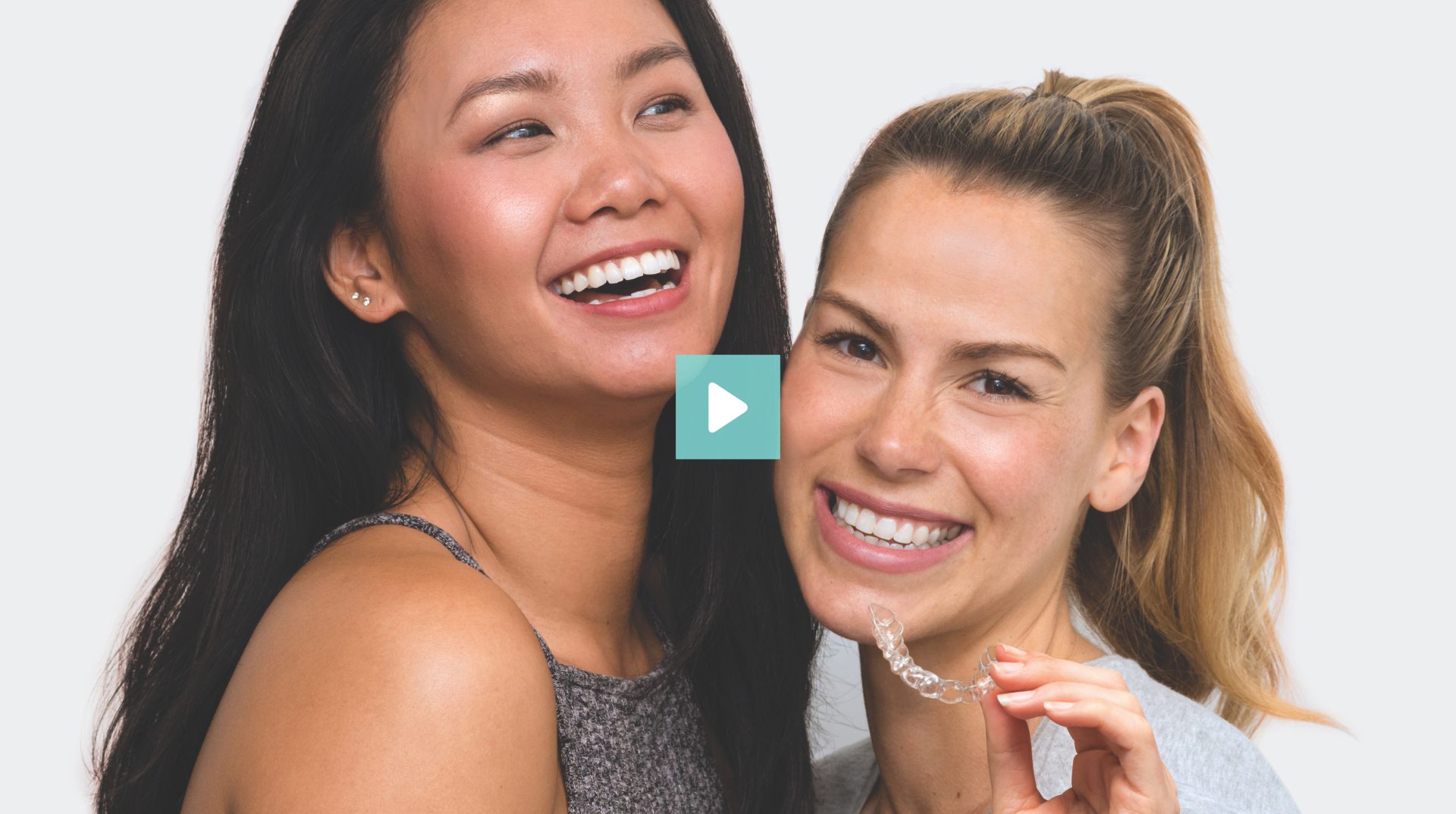 No face-to-face appointments
Fits into your busy schedule

Easy to follow instructions
and support provided

Costs up to 70% less than
traditional braces
Still got questions?
Our clear aligners are sets of tight-fitting, custom-made, BPA-free clear plastic trays that gradually move your teeth into their final position.
Your 3D treatment plan will you the gradual straightening of your teeth to your finished smile. Each set of clear aligners will gradually put pressure on your teeth to move them into the required position for each set. Each aligner has a different role to play in moving your teeth, sometimes it will move some teeth and not others.
You will need to wear your aligners for around 20 hours per day, moving to your new set approximately every 2 weeks.
EZ SMILE sends you your aligners directly to you – 5 sets at a time in their small teal box.
See our full article here.
Our aligners are made from a smooth, comfortable, high quality BPA-free plastic that won't irritate your cheeks or gums like traditional metal braces do.
All teeth straightening processes require some form of retention. You will need to wear a retainer in order to ensure that your teeth maintain their new and corrected position. The retainer should be worn full time for the first two weeks post treatment and then nightly.
EZ SMILE will provide you with a set of retainers when we send you your final aligner package. Your first set of r etainers are included in the price of aligners. Additional retainers can be purchased for $149 per set. Retainers generally last between 6 – 12 months and can be ordered online at your EZ SMILE dashboard when you login.
Why not
start now!
Take a free 30 second assessment to check
if EZ SMILE is suitable for you.