How to make your impressions
WATCH THE VIDEO NOW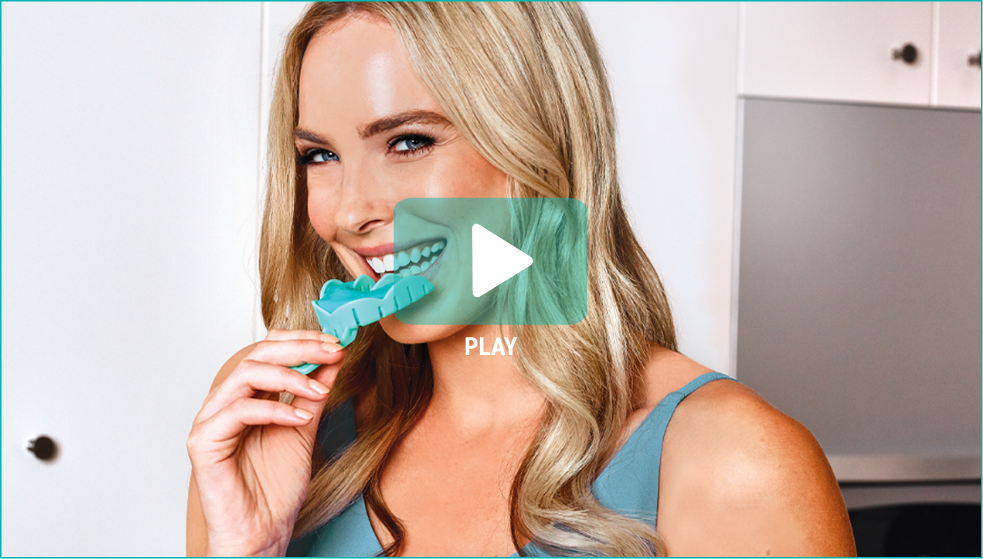 Top tips for making a great impression
1

Push

evenly through the back and front teeth at the same time, then pull your lips over the front of the tray. Don't push the front or back down first, otherwise you'll get drag marks.

2

Press

the skin between your top lip and your nose (for upper arch) or between your lower lip and chin (for lower arch). This helps to capture the shape of each tooth and gumline. Wait 2-3 minutes and then carefully remove.

3

Send us your photos

of your impressions before you return them to

[email protected]

4

Review your impressions

against the checklist below.
What makes a good impression?
UPPER ARCH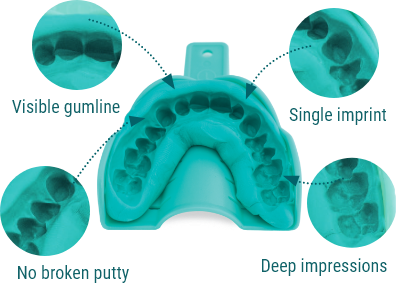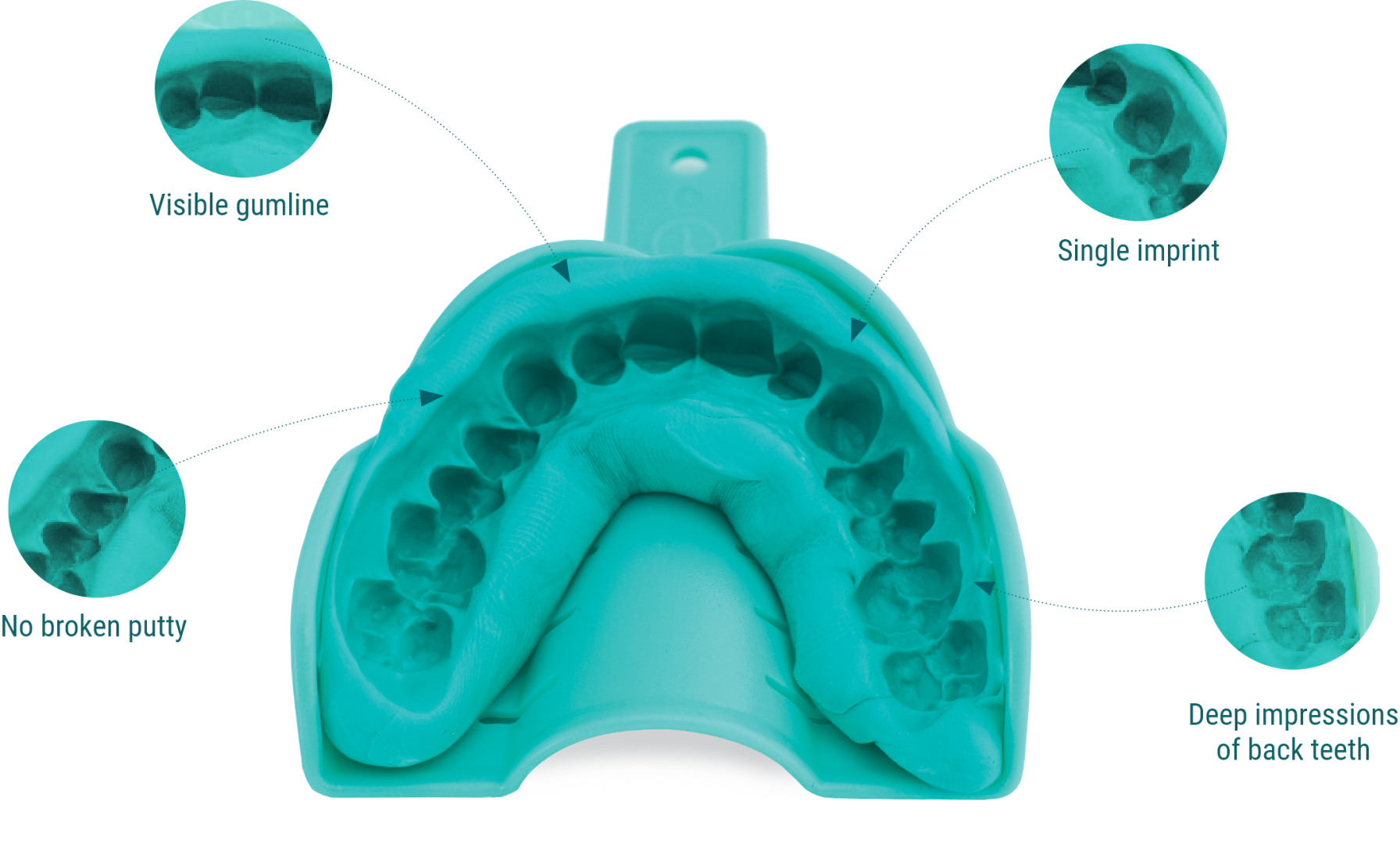 LOWER ARCH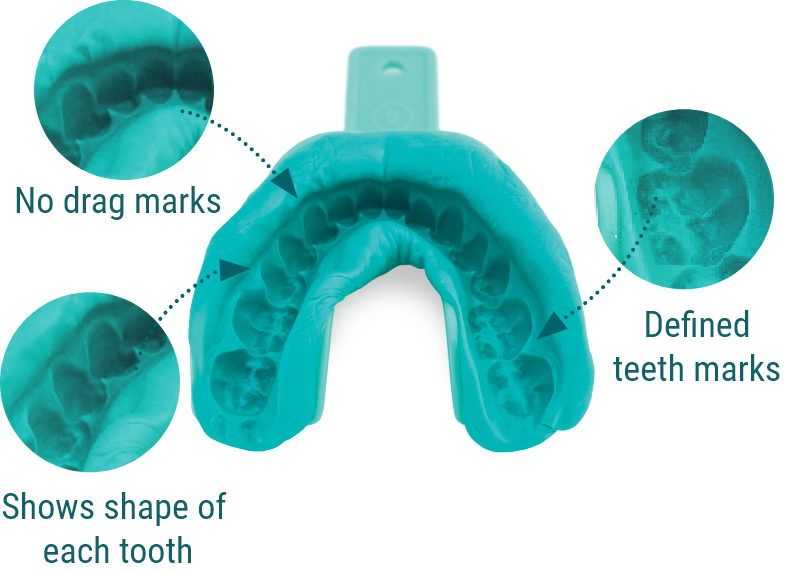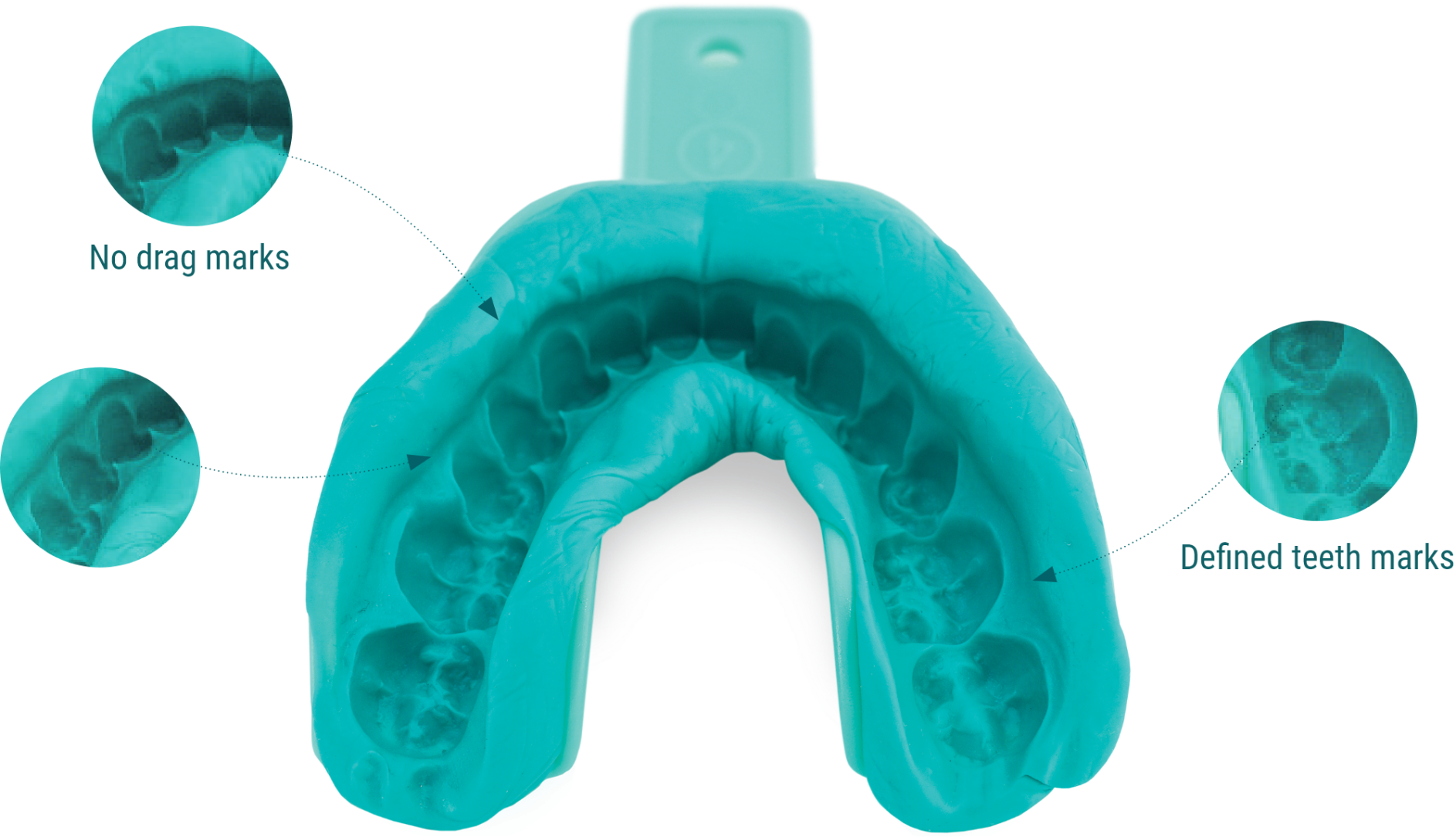 What to avoid
Sadly, this is what a bad impression looks like. Avoid making these common mistakes.
The teeth have broken through the putty
and the tray is visible.

This impression is not deep enough.
The gums and molars cannot be seen.
Drag marks caused by lack of pressing.
Shape of teeth & gumline are not visible.

The lip was not over the front of the tray. Teeth
are not close enough to the front of the tray.
Sorry! We won't be able to use your
impressions if they look like this.
Common mistakes
Not watching the how-to video
Moving the tray or your teeth during the process
Not pulling your lip over the outside of the tray
Talking (we know – it's hard!)
Removing the putty from the tray – leave it in
You'll be making
2 upper & 2 lower
impressions of your teeth
Checklist
Check each impression for these points
Can you see your gumline through the whole impression?

Have you made sure your teeth haven't broken through the putty?

Is your impression free from drag marks and showing the whole shape of each tooth including the gumline above and below your teeth?

Do you have a good deep impression of your back teeth?

Have you uploaded your six assessment photos to your dashboard?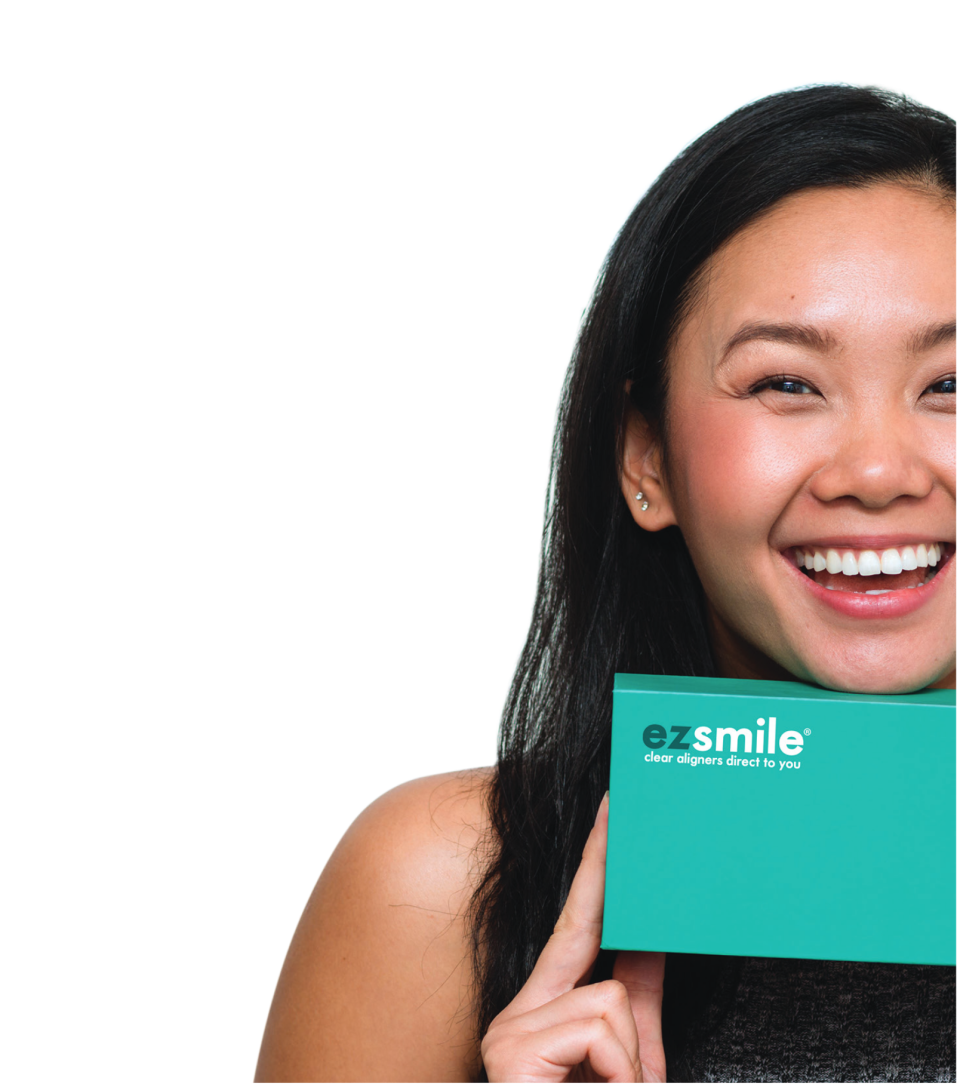 If your impressions don't match these guidelines please contact our customer support team at [email protected] or call them on 1300 936 400. Please don't send back without contacting us. We're here to help you every step of the way.
Have you sent
us your photos?
Please send clear, close-up photos of your impressions to [email protected]
and we'll let you know if they're ok to send back.
DON'T FORGET we need two upper
 AND two lower impressions.